Today's post is a detailed review of 1inch, one of the top decentralized exchanges.
1inch exchange allows you to trade many cryptocurrencies across multiple bridges.
Not only that, you will trade these cryptocurrencies at the best market rates.
Sounds interesting, right?
Keep reading this article to learn more about 1inch and how to profit from it.
---
Post Summary
Enjoy your reading!
---
1. What Is 1inch Exchange?
1inch is a decentralized exchange built on the Ethereum blockchain.
It is popular for working out the best crypto prices across decentralized exchanges.
Also, it supports multiple chains to enable users to transfer assets across bridges.
Sergej Kunz and Anton Bukov launched the exchange in May 2019.
The plan is to make the exchange of tokens fast and convenient.
1nch has several features designed to give traders the best experience including quick token swaps, liquidity pools, yield farming, and more.
Additionally, it has a governance token 1INCH that enables holders to vote for changes on the platform.
We'll learn more about the 1INCH token later in the article. For now, let's look at the services offered by this exchange.
Keep reading!
---
2. 1inch Exchange Products And Services
They include:
a. Trade
As you would expect, this service enables you to exchange crypto for crypto.
It has 3 categories:
i. Simple mode: allows you to easily trade one token for the other. Also, you get to pay the lowest fee from the list of available exchanges.
ii. Classic mode: same with the simple mode but has added features like "max return", "lowest gas", "OTC", to help you get the best of your money.
iii. Limit order: here, you can set trade orders within your preferred price limits.
*In the Classic mode and Limit order categories, you will see a candlestick chart that will help you judge the performance of the coins you wish to trade.
iv. P2P: allows you to trade cryptocurrencies directly with a peer (via wallet addresses) within 10 minutes.
b. DAO
i. Staking: enables you to stake 1INCH tokens to enjoy gas expenses refunds and vote for changes in the network.
Depending on how many tokens you stake, you'll be refunded the gas you spend on trades in the following order:
25% refund for 100 1INCH
50% for 1,000 1INCH
75% for 10,000 1INCH
100% for 100,000 1INCH
ii. Liquidity protocol governance: this is where stakers of 1INCH token vote for the parameters of 1inch liquidity pools like "Decay time", "referral rewards", etc.
iii. Aggregation protocol governance: here, 1INCH token holders vote for how rewards will be shared between the Treasury and referrers' wallets.
The reward here refers to the surplus coins that come out of trades with positive slippage.
iv. Forum: 1inch users come here to discuss matters that are relevant to the network. To participate, you're required to register with an email address.
c. Earn
This service enables users to make passive crypto income via:
i. Strategies: where they stake 1INCH tokens in a given pool to earn high APR
ii. Pool: users provide liquidity to the available pools with attractive APY e.g.
1INCH/ETH – 4.065% APY
LDO/stETH – 19.655% APY
ETH/WBTC – 1.42% APY
iii. Farming: here, you will find farms where you can stake your assets and receive new tokens at profitable APYs.
d. Bridges
This is an array of blockchain bridges that users can choose from and trade on their preferred network.
As of 12/08/2022, the available bridges are:
f. Buy ETH
This service enables users to buy ETH with their local currencies using a third party like MoonPay.
g. 1inch wallet
Here's the mobile app of the exchange that facilitates DeFi transactions.
Users can also stake 1INCH tokens on this wallet.
It is available for download on Apple Store and Google Play.
Next, let's look at the coins that you can trade on this exchange.
---
3. Supported Coins On 1inch Exchange
1inch supports coins that are hosted on the blockchains it supports including:
1INCH
ETH
WETH
USDC
DAI
VIB
WHALE
USDT
WBTC
1NCH
BUSD
GRT
MET
MIR
MATIC
BONDLY
BNTY
DODO
DIP
REV
And many others.
Next, we'll talk about the 1INCH token.
Read on!
---
4. 1INCH Overview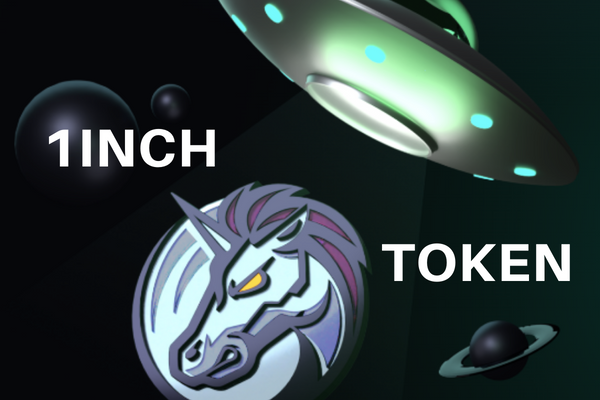 1INCH is the native token of the 1inch network. It serves as both a governance and utility token.
Also, it is a multichain token that is available on Ethereum and on BNB Chain.
As a utility token, it is used as a connector in the Liquidity Protocol to achieve high-efficiency routing (i.e. finding the best exchange rates).
Additionally, it is used to govern all of the 1inch Network's current and future protocols.
When the 1INCH token was released in December 2020, 6% of the total 1.5 billion supply was unlocked. 
The remaining tokens will be unlocked gradually over a four-year period through December 30, 2024.
See a clearer picture of the token's distribution below:
Presently (12/08/2022), the token is priced at $0.876356 with 571 million coins in circulation.
Furthermore, 1INCH is traded on popular exchanges like Binance, OKEx, Bitfinex, Coinbase, Gate.io, Gemini, FTX, etc.
Keep reading!
---
5. Customer Support And Public Opinion
1inch provides a Help Center page where users can find answers to their queries.
Also, it has a blog that contains relevant crypto articles and useful information about the exchange.
Additionally, users can stay updated via these channels:
https://www.reddit.com/r/1inch/
https://twitter.com/intent/follow?screen_name=1inch
https://discord.com/invite/1inch
https://www.youtube.com/channel/UCk0nvK4bHpteQXZKv7lkq5w
https://t.me/OneInchNetwork
https://github.com/1inch
I checked 1inch on TrustPilot and it has a 4.3/5 rating with 22 reviews.
Impressively, I didn't find any negative reviews.
Then on Reddit, the exchange has an active group with over 8,000 members. Cool!
Moving on, I'll show you how to get started on 1inch.
Tag along!
---
6. How To Use 1inch Exchange
i. Visit 1inch.io and select 'Launch dApp' from the top right. Or just go to app.1inch.io
ii. Next, you click on 'Connect wallet' from the top right again.
iii. Accept the Terms. Then choose your preferred network and wallet.
iii. After you have successfully connected your wallet, go on to use the service you need
Enjoy!
We're almost done here. Let's answer a few questions and then we can call this post a wrap.
---
7. FAQs
What fees are charged on 1inch exchange?
1inch does not charge any fees per se because the fees are included in the exchange rates.
Its policy is to charge no on-top fees to make sure that users get the best possible rates.
Also, there are network fees depending on the tokens being traded.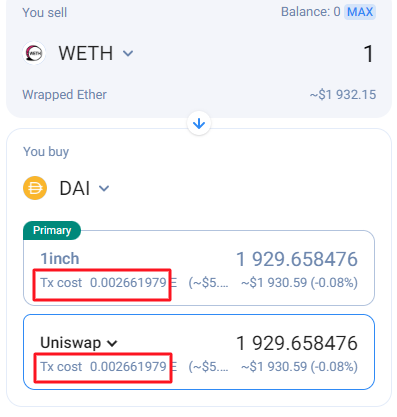 Which payment methods are accepted on the 1inch Exchange?
Only cryptocurrency
Is 1inch Network different from 1inch Exchange?
LOL. 1inch Exchange is a product of a broader body – 1inch Network.
This article focused on the exchange because it has the major features.
is 1inch Exchange safe?
I believe it is because:
– The founders are known
– It does not control users' funds
– Many people are using the platform; over 3 million wallets are connected and more than 21 million trades have been completed (information on its website)
– No negative reports so far
– It has completed several audits
– This exchange is backed by big names like Binance Labs, The Graph, NEAR, Dragonfly Capital, Galaxy Digital, etc.
Nevertheless, do due diligence before investing in 1inch.
---
Heads up!!!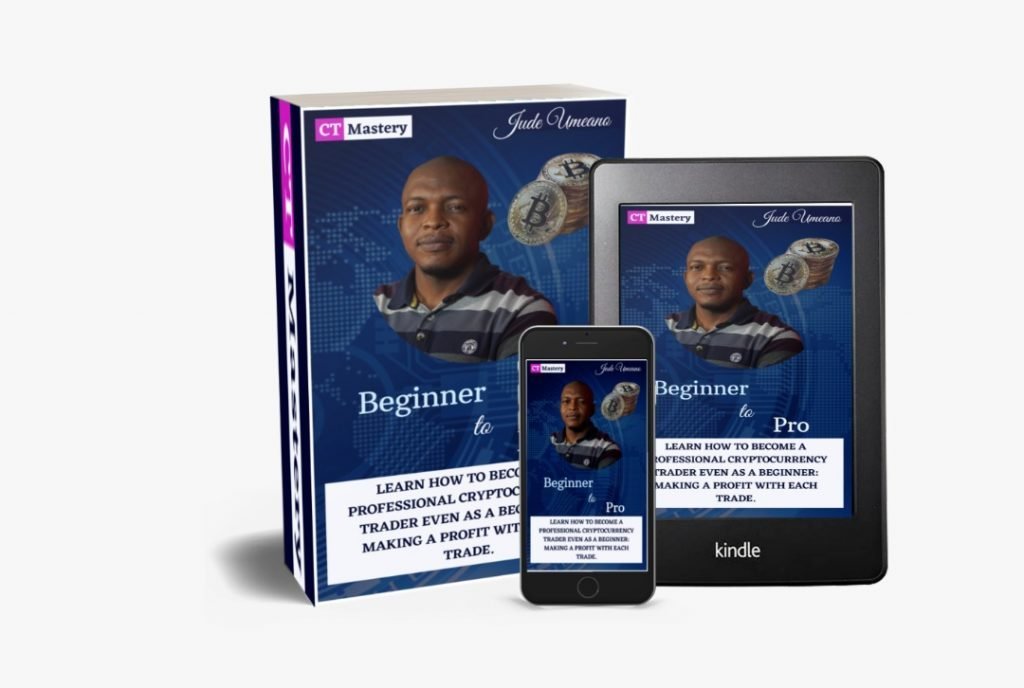 If you want to learn how to trade cryptocurrencies profitably, enroll in our Cryptocurrency Mastery Course by going to www.ctmastery.com.
You can also join our Telegram community at https://t.me/ctmastery for more information.
---
8. Conclusion
We have now come to the end of our discussion on 1inch Exchange. I hope you enjoyed the read.
This exchange enables you to swap tokens at the best market rates and profit from liquidity pools.
Now, over to you, what do you think of 1inch?
Do you think it is doing better than other decentralized exchanges?
Have you tried swapping your tokens on this exchange before?  How was your experience?
Let's have your responses in the comments section right now.
Also, share this post with your friends by hitting those SM icons below. Thank you!
The post 1Inch Exchange Review – How To Use The Best DEX Aggregator appeared first on NIGERIA BITCOIN COMMUNITY.